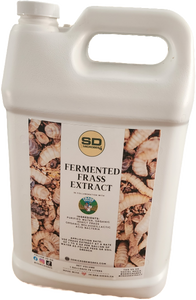 SD Microbes
Frass (FPE) Fermented Plant Extract
Regular price
$40.00
$0.00
Unit price
per
SD Microbes Frass (FPE) Fermented Plant Extract is crafted in house in small batches derived from Organic Insect Frass from Frass Valley!

Frass (FPE) is fermented with Lactic Acid Bacteria and molasses to break down the plant fibers making the nutrients and beneficial properties they contain more accessible for your plants to uptake.
Use at a rate of 1 to 4 oz per gallon of water.
Ingredients:
~ Purified Water 
~ Organic Frass from Frass Valley
~ Organic Molasses
~ Lactic Acid Bacteria (Lactobacillus Casei)
How To Store FPE:

Store in a cool & dark place at room temperature, out of direct sunlight. Keep out of reach of children • Avoid contact with eyes. Not for human consumption
---