• #foodwaste • biodegradable • Bokashi • Natural Farming • recycle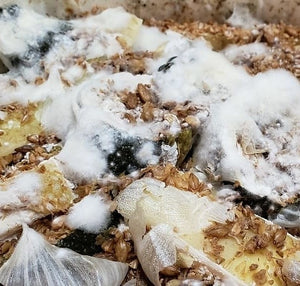 Today, let us tell you more about BierKashi: What is it and how can you use it in your garden!
What is Bokashi anyway?
The word Bokashi comes from the Japanese language and roughly translates to "fading away," a phrase that accurately describes the process that happens when food scraps are added to the Bokashi substance itself. This process was created by Dr. Teruo Higa who was a professor at the University of Ryukyus in Okinawa, Japan back in the 1980's.